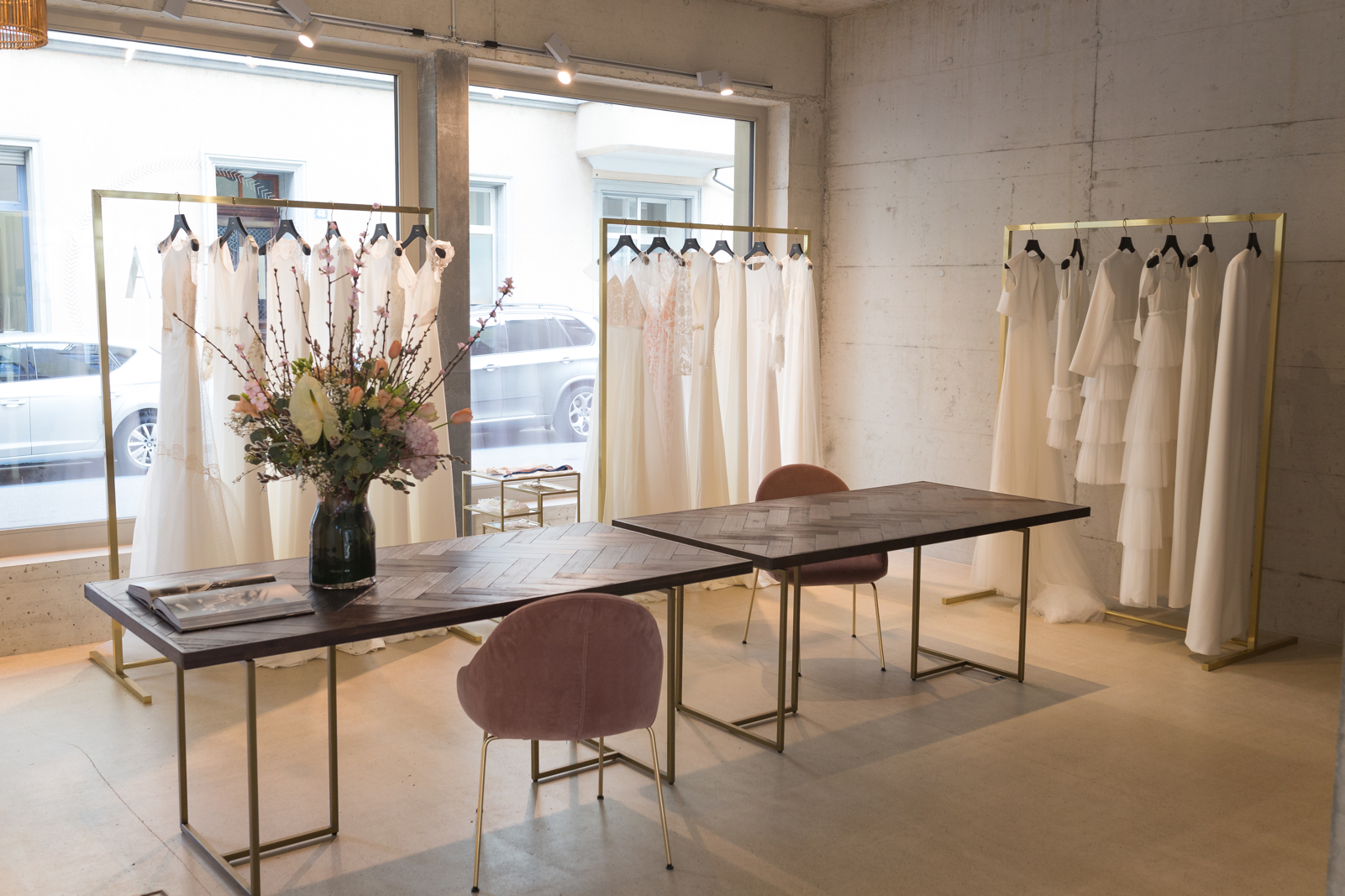 We strongly recommend scheduling your appointment about 6-7 months before your big day. Most of our gowns take 3-4 months to order, produce and deliver. We then recommend 4-6 weeks for alterations and final fittings. Depending on the designer and type of dress, shorter lead times are sometimes possible but this usually requires rush fees.

We don't have regular opening hours, so please make an appointment via Email or call us anytime. Our private fittings are recommended for brides that are serious and ready to purchase a gown. We are happy to be flexible and make a time work for you but please do us the same curtesy and let us know at least 24 hours in advance if you need to re-schedule or cancel your appointment.

Your private fitting is going to take anywhere from 1-2 hours. To prepare for your appointment we recommend:

Please invite a maximum of 3-4 people to join you during your appointment. We find that too many people and opinions can make the experience overwhelming and stressful. This day is all about you, we want to make it as relaxed as possible.

Please don't bring along your or your friends' toddlers.

Come wearing simple nude or white underwear.

Our gowns range from 3500.- CHF – 6000.- CHF.

Your appointment is without any commitment and free of charge.

We have a lot of options to customize dresses and make them as unique as possible for you, but we do not offer custom gowns.

The dresses are sample sizes and adjustable to size 36-42. Once you have picked your dress, our consultant will sit with you and discuss the perfect size to request from the dress maker. When it arrives we make another appointment of alterations, so it fits you like a second skin. Please note that those alterations will be on your costs, but feel free to make it with your own tailor.

All gowns will be paid 50% at order, and remaining at pick-up date. Payments may be made by cash, Maestro or Credit Card.